1. Paid gig: Social media at Williams Sonoma.
2. First post ever: A savory crepe and cider from my favorite casual spot in Paris, Breizh Café. The food memory makes me smile as does the horrible photo edit. So much filter and a thick black border.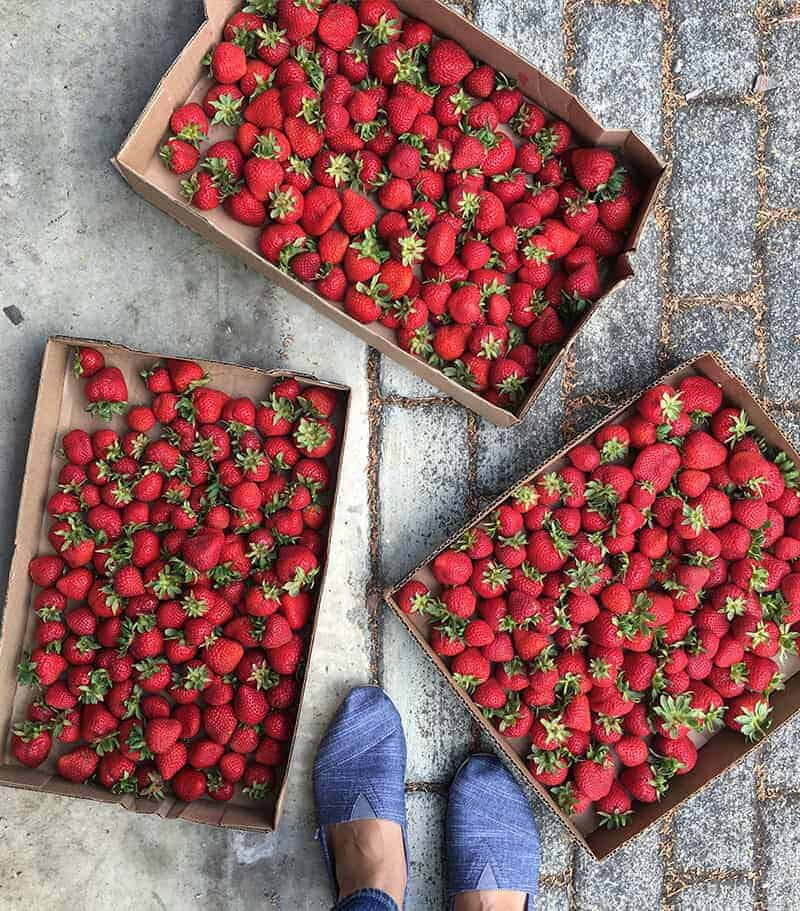 3. Most popular post ever: 13 pounds of strawberries that I snapped on the ground after returning from berry picking. No fuss with this shot. I just placed all three flats in the frame to capture the abundance, which is why I think the photo appealed to so many.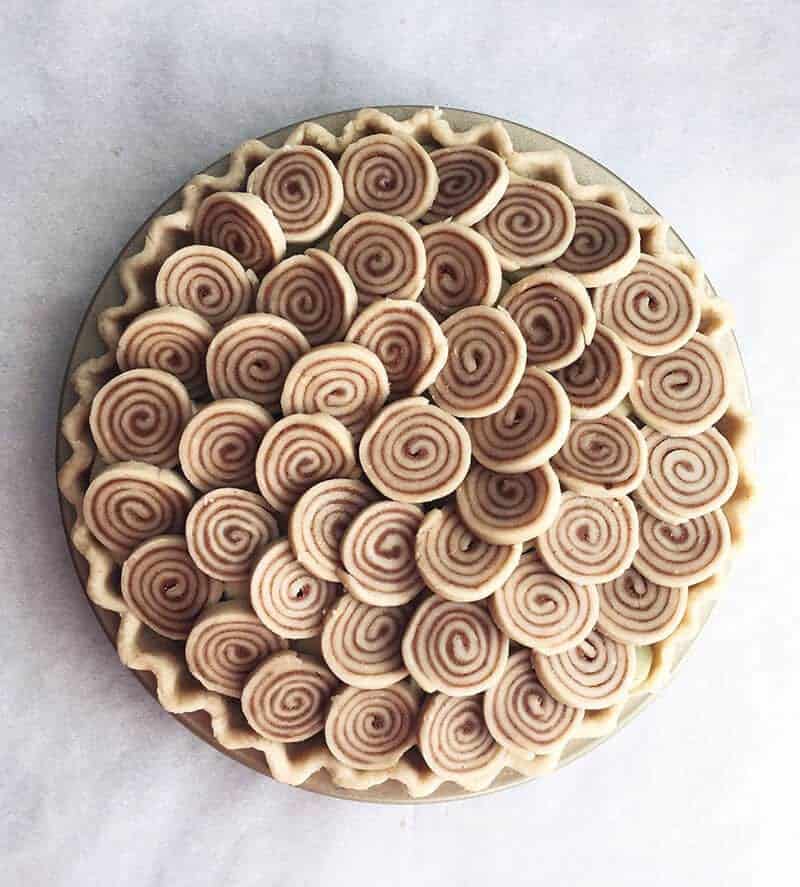 4. Most popular type of post: Pie. It's so homey and comforting. I feel like itís up there with donuts, avocado toast and eggs for most-loved foods on Instagram.
5. Number of posts per week: Once a day, maybe a little less. I like to take the time to write a thoughtful caption, and if I don't have something to say, I won't post.
6. Number of times you check your feed a day: A lot! Between work and my own feed, I'll check every couple hours. On the weekends, it's more like every 3 to 4 hours. It's important to take a break.
7. Food celebrities in your followers list: I definitely geek out about chefs. My favorite would have to be Dorie Greenspan. Baking with her is on my bucket list.
8. Aperture of choice: The camera on my iPhone 6s. It works for most of what I want to capture, but I do want to be better about bringing an actual camera to shoot with.
9. Favorite image editor: VSCO to add a bit more richness while still keeping a natural look. Often, I'll just adjust brightness, shadows and sharpness directly in Instagram.
10. Studio setup: My apartment is tiny so I just use a table by the window to get as much natural light as possible. Everything is done on my iPhone. I have a tripod for videos.
11. Instagram stories or Snap? I have Snapchat but lean more towards IG stories because it's already integrated into Instagram, where I am most often, and those that don't follow can still see the content. I do like the filters on Snapchat though.
12. Instagrammers who inspire you: I live vicariously through David Lebovitz. His stories about life in Paris are funny, informative and inspiring. Edd Kimber of The Boy Who Bakes has the most beautiful photography and is really great with storytelling on IG stories.
13. Not about food favorite feed: Can it be my job to travel and take pics of my food? I'll look at @beautifuldestinations to get inspiration for my next getaway. I was recently in London, so @prettycitylondon takes me back to that trip. Beautiful feed.
14. Protip for beginning food grammers: Shoot during the day and with natural light. Move around with your food if you can. I get it away from the indoor lighting, sometimes taking it by a window or outside.
15. Do you eat everything you post? Yes. If I'm dining solo, I'll order one thing, which isn't as fun. The trick is to bring a friend to split things with, so you can try twice as much, and have that much more to post about.
16. Favorite pastry in SF: I'm in an ice cream phase right now. I've had 4 of Tartine Cookies & Creamís seasonal sorbet flavors since they opened last fall. The most recent being pomegranate sorbet swirled with fior di latte (sweet cream) ice cream. Sweet and tart. Delicious.
17. Top three dining spots: Primavera, Primavera, Primavera. I know, I'm cheating by naming only one, but if I could, I'd eat there every day. The Chilaquiles are my go-to but to avoid fatigue, I'll get the Beer-Battered Fish Tacos.
18. When I get home from work I pour myself a glass of: Ice cream is like a frozen drink, right? I head to the freezer and eat 5 large spoonfuls out of a pint. Currently, I have Ici Ice Creamís lemon meringue ice cream.
19. Pastry with Jenn pop-up in our future? I never say never. I could see myself collaborating on a menu item or dish and get my feet wet before considering going solo!
20. Softserv or scoop? Typically scoop but right now I'm a bit obsessed with the soft serve from Tartine Cookies & Cream.